ADIVALOR deals with the collection of the following agricultural waste:
Empty packaging
Obsolete pesticide stocks

Used agricultural film

The organization deals exclusively with professional waste. The collection service run by ADIVALOR partners is reserved for farmers, companies, public bodies and administrations.
Only packaging from participating companies, carrying the ADIVALOR symbol, is recovered.
Containers with a volume of more than 300 L are not part of the regular collection service: however, a specialized collection service can be arranged.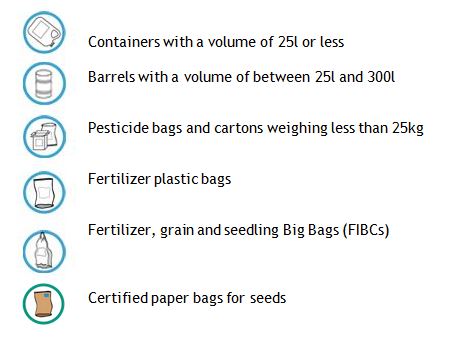 © ADIVALOR 2021 - Legal Notice