Company History

ADIVALOR was created on 4th July 2001, under the initiative of the French Association for the Crop Protection Industry (UIPP).

Since its creation in 2001, the type of waste collected has visibly progressed:

2001: Plastic containers from obsolete pesticide products
2003: Plastic/Metal barrels with a capacity of between 25-300 litres
2005: Paper, cardboard, plastic bags and boxes
2007: Big Bags (FIBCs - Flexible Intermediate Bulk Containers) and fertilizer bags
2008: Used Agricultural Film
2009: Big Bags for seeds, grains and potato seedlings
2010: Empty packaging from dairy farming hygiene products

Founded in 2001, ADIVALOR is one of the most advanced examples of a voluntary environmental organisation in Europe. France is the only country in Europe to have a national voluntary organisation dedicated entirely to the recovery of agri-supply waste, operational nationwide.

Following an agreement signed in 2003, this voluntary initiative is dependent on the support of the Department of Ecology and Sustainable Development (MEDD) and the Environmental and Energy Conservation Agency (ADEME).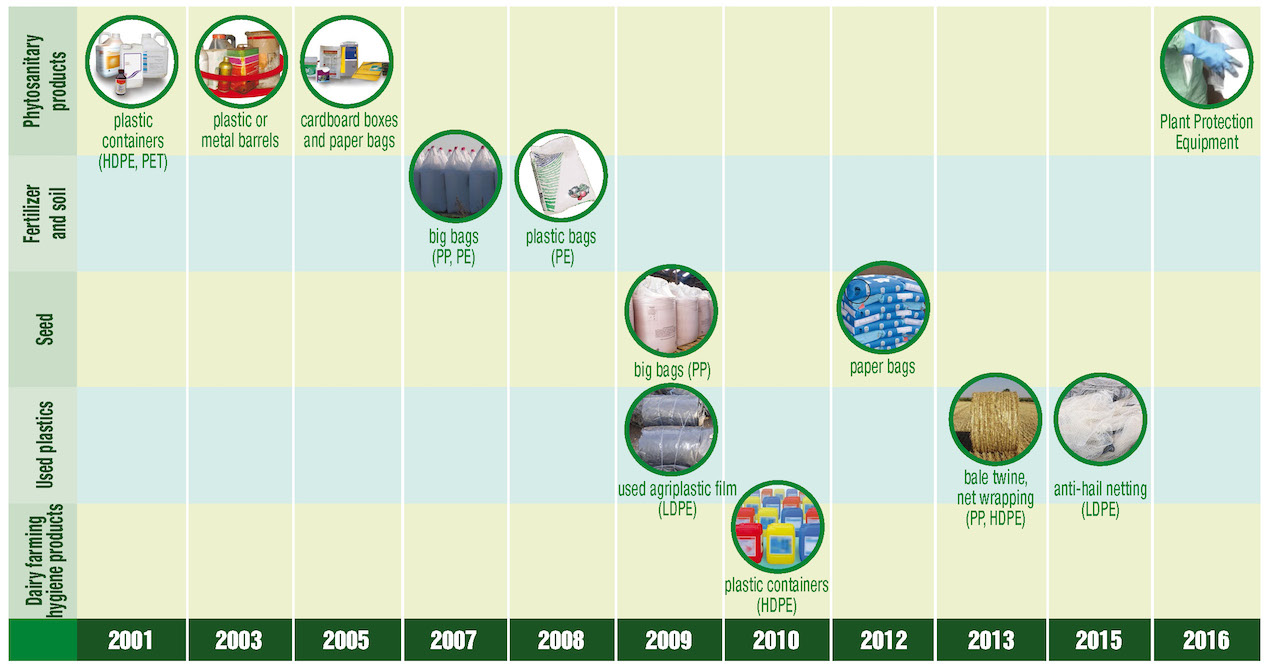 © ADIVALOR 2021 - Legal Notice